Born in Boston, MA, Mezzo Elisabeta Racolta performs with the local theaters and music venues, and travels with concerts internationally.
Elisabeta is a winner of multiple international voice competitions. An avid recitalist, Lisa sung with the Concert Festival international concert tours in Portugal, France and Russia, and most recently as a guest artist in Lincoln Center.  She is 2017 Finalist of Women in Opera The Friedrich and Virginia Schorr Memorial Award and First place winner of the Rising Stars European competition in Latvia. In 2017, she was also a recipient of merit scholarship from the FAVA William Lewis Mozart Academy, appearing as Dritte Dame & Dritter Knabe in Die Zauberflote (Magic Flute) in Salzburg, Austria. In the New England Conservatory 2016 Summer Opera Program she appeared in the concert versions of 'Carmen', 'L'Egisto' and  'West Side Story'.  She performed in Carnegie Hall five times winning early acclaim at International Music, Vocal and Concerto competitions in 2014-2016.
A student of a renown opera soloist Mikhail Svetlov, she also takes master classes and coaches with international opera masters. Her broad spectrum of a classical repertoire in six languages includes over 30 opera arias and art songs spanning the 16th through 21st centuries.  Lisa is deeply invested in studying music. She will be enrolling into conservatory in 2018.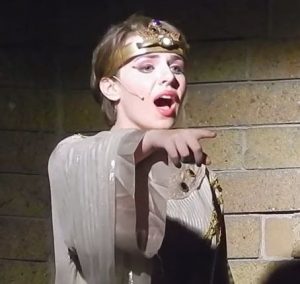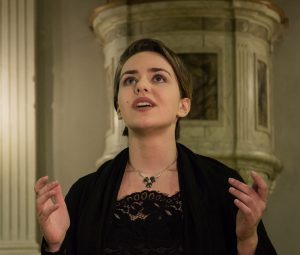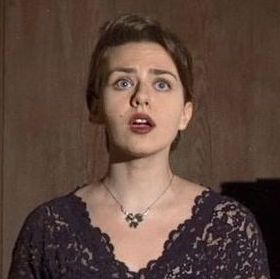 | | | |
| --- | --- | --- |
| EVENTS | | |
| April 15, 2018 | Solo Recital | New York |
| March 7, 2018 | Young Performers Concert | Riga, Latvia |
| January 13, 2018 | Concert. | Boston, MA |
| November 18, 2017 | Recital. Lincoln Center | NYC, NY |
| August 5-8, 2017 | FAVA William Lewis Mozart Academy Die Zauberflote (Dritte Dame, Dritter Knabe) | Salzburg, Austria |
| July 28, 2017 | German Lieder Recital | Salzburg, Austria |
| July 15, 2017 | International Tour Concert | Paris, France |
| July 4, 2017 | International Tour Concert | St.Petersburg, Russia |
| June 28, 2017 | International Tour Concert | Moscow, Russia |
| April 4-15, 2017 | North Cambridge Opera 'Springtime for Haman' (Queen Esther) | Boston, MA |
| March 11, 2017 | 'Insane Geniuses' Night Mysteries Concert | Riga, Latvia |
| 2016 | | |
| November 2016 | 125 Years Carnegie Celebration Concert | Carnegie Hall, NYC |
| July 2016 | Concert Festival International Gala Concert | Lisbon, Portugal |
| June 2016 | New England Conservatory Summer Opera Program recital: scenes from 'Carmen', 'L'Egisto', 'West Side Story' as Mercedes, Venere, Rosalia | NEC, Boston, MA |
| May 2016 | Concert Festival Competition Winners Recital | Carnegie Hall, NYC |
| 2014-2015 | | |
| | International Vocal Competition Winners Recital | Carnegie Hall, NYC |
| | International Concerto Competition Winners Recital | Carnegie Hall, NYC |
| | American Protégé Music Competition Winners Recital | Carnegie Hall, NYC |